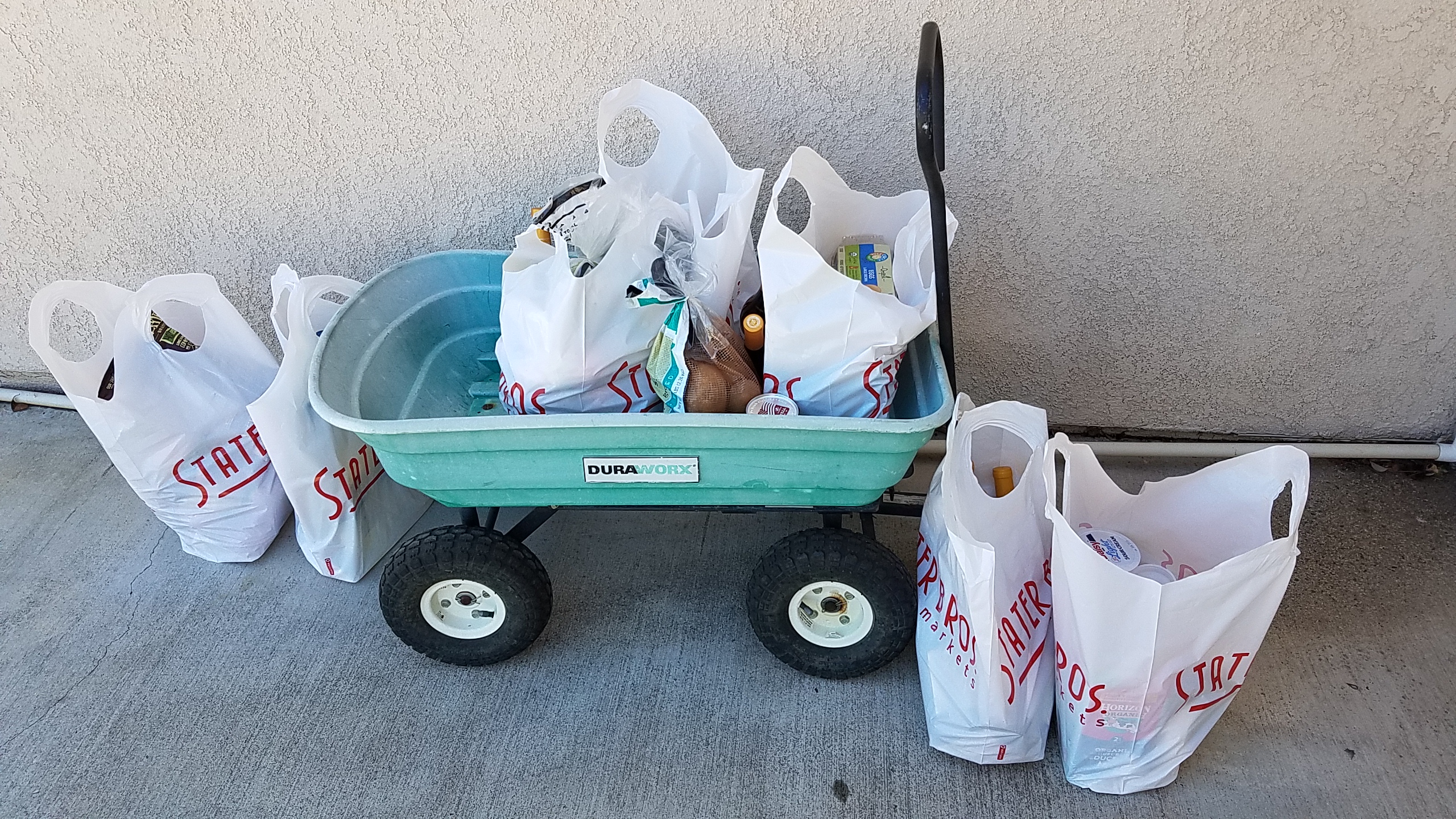 COVID-19 has changed the world in such a short time, every day a new development is occurring, and the country is learning how to adapt to this threat daily.
The Ontario Museum of History & Art and the Robert E. Ellingwood Model Colony History Room, two city departments whose responsibility is to preserve the history of Ontario, have created "The COVID-19 Chronicles," multi-part project that will create a historic record of this event. Museum and Library staff are currently at work taking photographs that capture how this pandemic is affecting the City of Ontario and its residents.
A photographer cannot be everywhere to capture everything, so it is important that we ask our community for help with documentation. The community members are usually the "first on the scene" and have already started capturing events. We are asking you to share your photographs with the Museum and Model Colony Room so that they can be part of the historic record. In addition to photographs we will also be accepting writings (poetry, stories, diaries, etc.), ephemera and 3-dimensional items. If you are interested in donating any such items related to the COVID 19 pandemic please review the submission guidelines below.
We will collect content for the COVID-19 Chronicles collection starting now through November 2021.

All submissions require the completion of a donor form which provides the Ontario City Library (including the Model Colony History Room) and the Ontario Museum of History and Art permission to publish the material at any time, including online and in print (the creator will remain the copyright holder). Any other entity wishing to publish your material would require your permission. The donor form also provides us permission to deaccession (remove) materials from the collections at any time as we see fit.
Physical items can be donated to either the Model Colony History Room or the Ontario Museum of History and Art once facilities reopen to the public. All two-dimensional items will be held in the Model Colony History Room and all physical artifacts and artwork (artwork that is not part of a written document) will be held by the Ontario Museum of History and Art. A signed and dated donor form will be required at the time of submission.
All materials submitted/donated will become the physical property of the Ontario City Library and the Ontario Museum of History and Art. The Library and Museum may elect to print copies of any digital content submitted/donated to add to the physical collections.
Selected items will be added to the Ontario Treasures online database in order to provide remote access to collection materials. Due to digital space constraints and other factors, not all submissions/donations will be included in this collection, as it is intended to illustrate a general overview and mood of the event on our local area.
Digital Images
We request that you set your digital camera (or phone) image size to at least 9M (megapixels).
We can accept images in jpeg, tiff, or raw format.
We can accept digital images via email, ftp, CD/DVD, or flash drive.
Film footage / video
When taking video using a mobile phone or tablet, please hold the device horizontally to record in landscape mode.
We cannot accept portrait mode video.
Photographic prints
We request that all prints donated by printed by a professional photo finisher and not printed on home printing equipment.
We request all prints made from digital images from cameras set to at least 9M (megapixels).
Subject guidelines for images / video
We are particularly interested in images depicting how the outbreak has changed how we function in society, such as:
Images of closed businesses, churches, schools, parks, or other public areas, especially including any signage related to COVID-19.
Images of groups of people wearing masks while in public.
Images of signage related to COVID-19.
Images of public areas cordoned off to traffic (foot or otherwise) due to COVID-19. 
WRITINGS
We are seeking original writings by individuals (diaries, journals, poetry, essays, short stories, novels etc.) related to the COVID-19 outbreak and documenting the writer's experiences during the outbreak.
We can accept digital materials in Microsoft Word, Rich Text, or PDF format. We can also accept materials printed or handwritten on paper.
If you would like specific writings shared on our Ontario Treasures online database, please submit each specific writing as its own individual file. For publishing on the web all files will be converted to PDF format.
Ephemera
We are seeking 2-dimensional materials such as flyers, booklets, pamphlets and signs relevant to the COVID-19 outbreak.
Physical artifacts and artwork
The Ontario Museum of History & Art can accept 3-deminsional items related to the COVID-19 pandemic. Items can be, but not limited to, cloth face covers (covers must be clean), craft projects, artwork, etc. All donated items will go before the Museum's Collections Committee for final approval.
WE CANNOT ACCEPT
Images focusing on the face of a specific person, unless that person has provided written permission to be photographed.
Images focusing on one specific child, without written permission of that child's parent or legal guardian.
Images of unclothed or partially clothed people.
Donations can be submitted as attachments to: [email protected]
All submissions must include a signed and dated copy of the Donor Form as an attachment.
City email servers can only handle up to about 15mb of attached content per message. If your content exceeds this amount (i.e., several high-resolution digital images) please contact us via email and we will provide instructions on how to upload content to the city's ftp site.