Museum Tours
Thank you for choosing to visit the Ontario Museum of History & Art. We are excited to welcome you and your group to the galleries.
OMHA invites the public to engage with the Museum's gallery exhibits and collections by welcoming local students and teachers for school tours.All field trips can include a docent-led tour of the Museum's core history exhibits and temporary art exhibits. Groups of 40 or less can include a hands-on art project.
OMHA tours emphasize:
Visual thinking strategies and inquiry.
Free-choice learning by exploring and choosing what to learn; the information given affirms and expands on the choices made.
Making connections to ideas, other art forms, other school subjects, and to one's experience.
Cultural relevance by connecting art and local history to diverse communities, cultural traditions, and lived experiences.
School tours are based on the California Common Core State Standards (CCCSS) in a range of subjects including English Language Arts, History/Social Science, Science, and Visual Arts.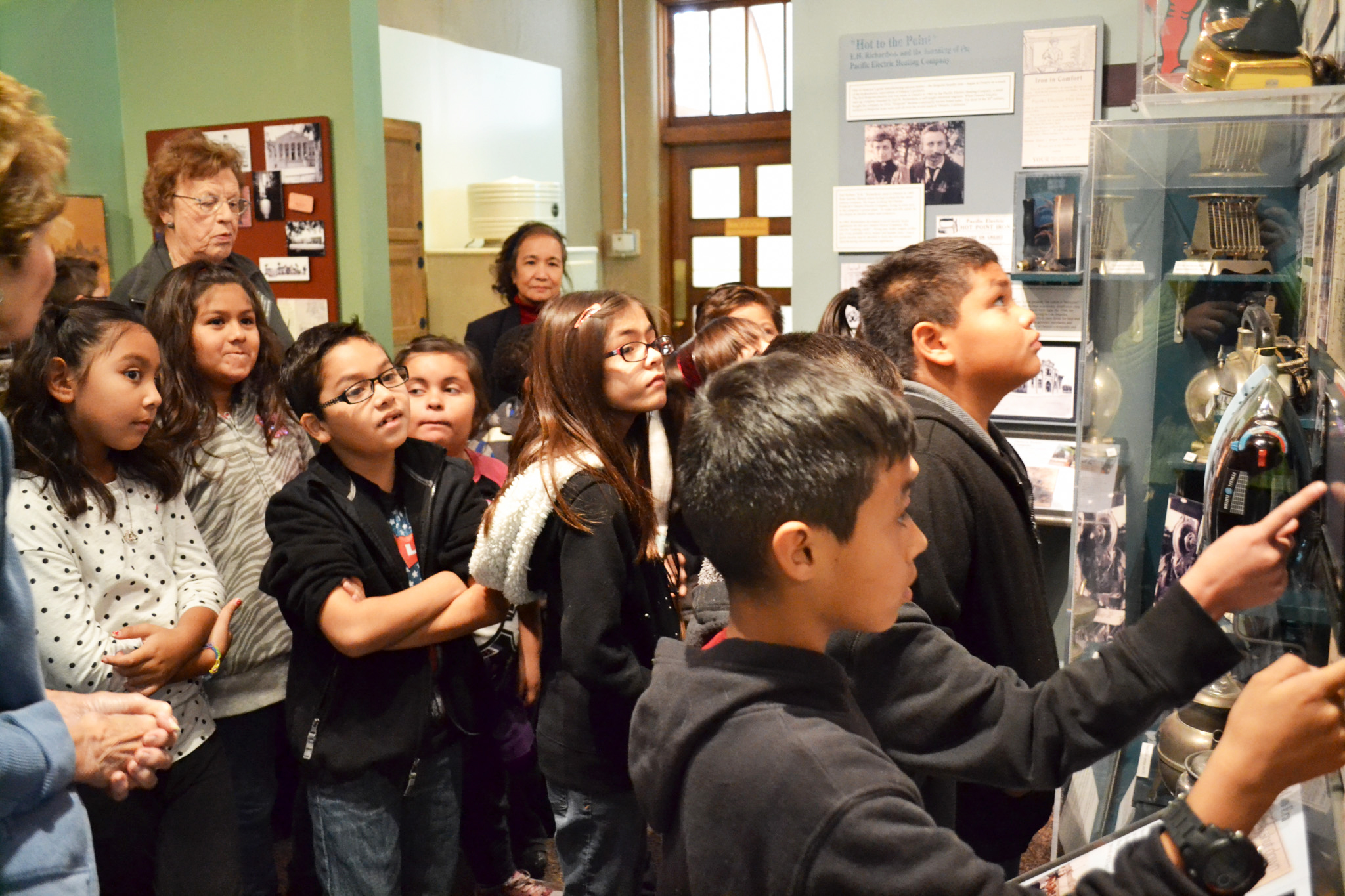 Before booking a tour, please review the following information:
We require a 4-6 week advance notice for requested tour dates.
Docent-led tours can take place during the following days and hours:

Tuesday – Friday from 10am-4pm.
Saturday-Sunday from 11am-5pm.

We can welcome groups up to 40 guests at a time and split into two groups. Younger groups (ages 5-12) must have one chaperone per ten students. Larger groups will need to be split in different days or times.
To help us plan for your visit, please fill out the following form with details about your group. A museum educator will get back to you in five working days to confirm your visit and follow-up with any questions.
Become a Docent
Volunteers are an integral part of the Ontario Museum of History & Art. Volunteers have been a vital force in forging bonds between the Museum and the community since the Museum's inception.
Share your enthusiasm and become a trained volunteer! Help provide essential group learning experiences through museum tours and outreach programs at schools. No background in art or history required, just your passion for learning and interacting with visitors. If you would like to become more involved, complete the docent interest form below.