Public Art in Ontario, California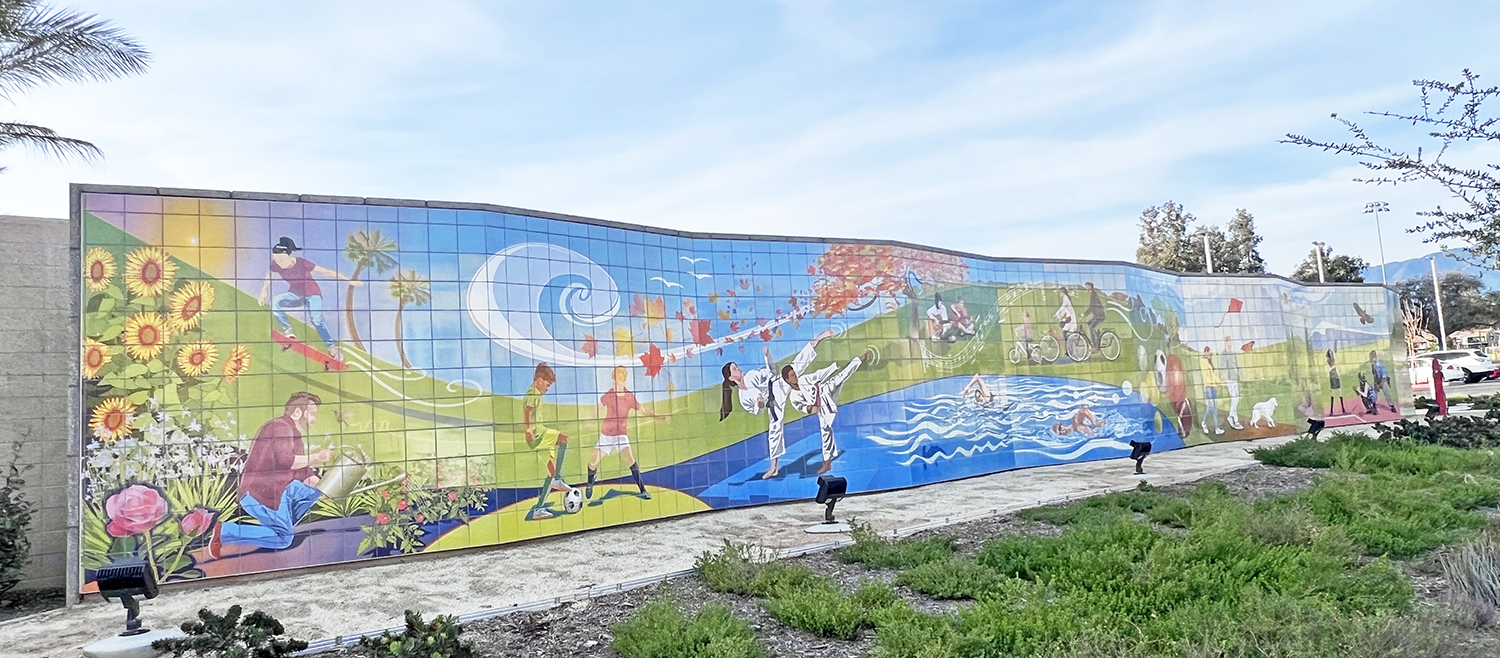 Luis "Rick" Caughman, Ontario Living, 2022, ceramic tiles, mural designed for the Anthony Munoz Recreation Center, Public Art Collection of the City of Ontario, CA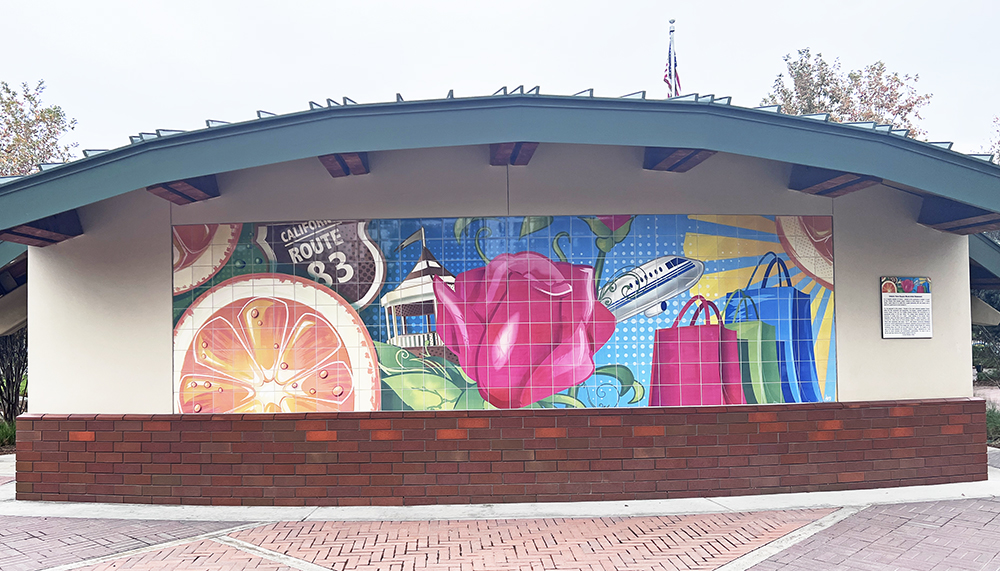 THE CITY OF ONTARIO'S PUBLIC ART PROGRAM 
The City of Ontario is committed to enriching the lives of the city's residents and visitors by integrating artworks within the community by way of public art.  With this in mind, in 2022 the City Council established the Public Art Program that includes sections for public art for private development, acquisitions of public art via loans or donations, and murals. The City of Ontario hopes that public art will encourage dialogue and interaction, enhance locations through visual place-keeping and wayfinding, and is a means to driving tourism as Ontario defines itself as a destination location. 
Andrea Benitez, Ontario Town Square Mural, 2014, ceramic tiles, Ontario Town Square, Public Art Collection of the City of Ontario, CA
PUBLIC ART PROGRAM ADVISORY COMMISSION: 
Ontario's Public Art Program Advisory Commission are from a range of professions and disciplines, which include artists, architects, art educators, design professionals, art collectors, business owners, citizen activists, and others. 
For more information, go the the City's web page for Boards and Commissions, and link to:  https://www.ontarioca.gov/government-meeting-agendas/PublicArt 
ART IN PRIVATE DEVELOPMENT 
The Public Art Program includes a public art requirement for private development. Eligible development projects may either provide public art on site or contribute to an in-lieu fee fund towards the installation of public art elsewhere in the city. See the ordinance for full details.
ACTIVE PROJECTS:  Coming Soon 
PUBLIC ART DOCUMENTS: 

CONTACT
Kim Boganey, Museum, Arts and Culture Manager, [email protected], 909-395-2508