In-person public programs continue to be temporarily suspended until further notice.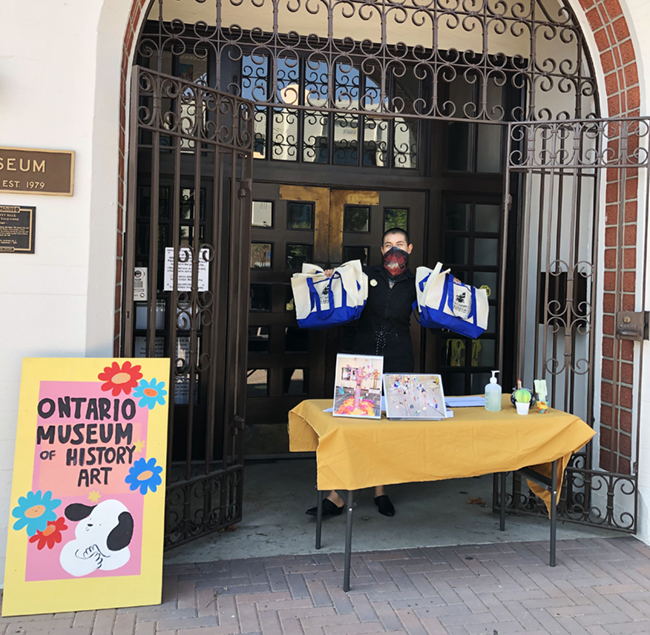 Virtual Content 
Pick-Up & Go Craft: 90s Night
Kits available June 24 & 25, 2021 from 12 pm-3 pm.
Stay safe and craft at home with these Pick-Up & Go kits from the Ontario Museum of History & Art, available while supplies last. Each kit comes with all the supplies you will need. Video content with inspiration and techniques for using your new art supplies will be posted at OntarioCA.gov/VirtualCenter.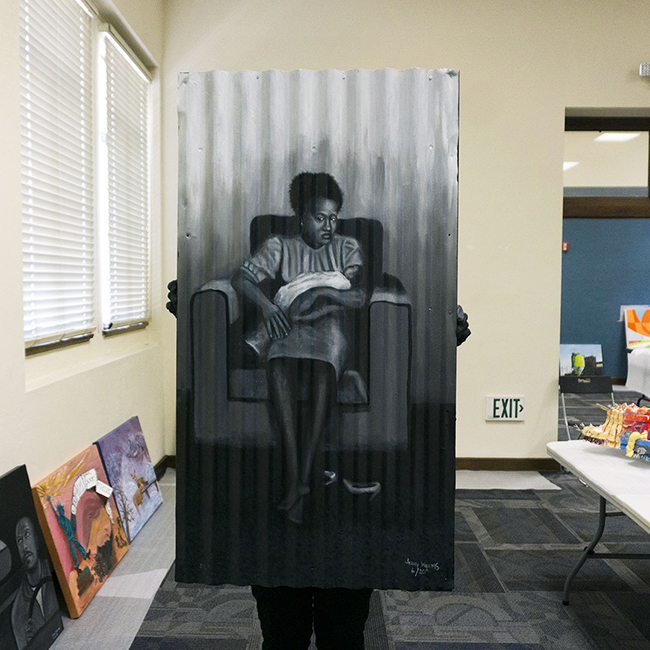 Virtual Content 
Artist Interview: Challenging Traditional Canvases with Jerry Weems
May 3, 2021 
6 PM- 7 PM  
Hear from artist Jerry Weems about how he transforms found objects into art. Learn how to look at objects from your everyday life in a new way. Be ready to ask questions about Jerry's various inspirations and artistic techniques.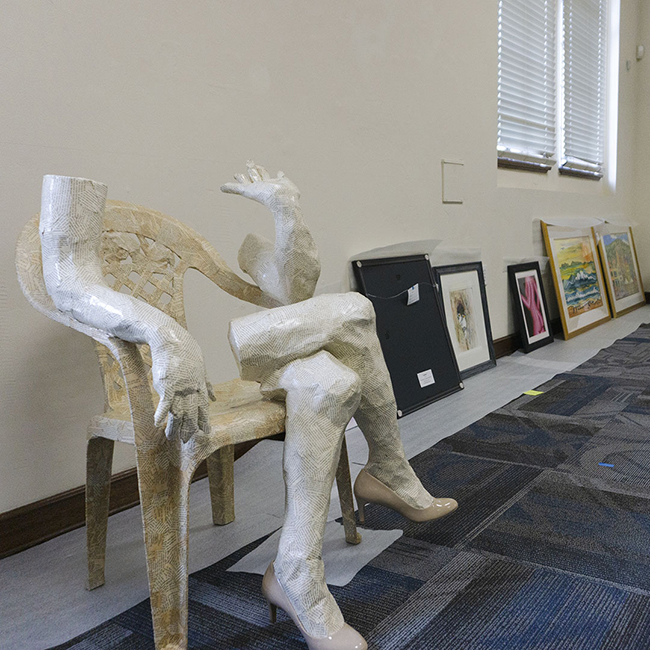 Virtual Content 
Exhibition Walkthrough: Ontario Open Art Exhibition
May 15, 2021 
11 AM – 12 PM  
Join us on Facebook Live @CityofOntarioCLC for a walkthrough of this year's Ontario Open Art Exhibition hosted by the exhibition juror. Learn what set apart the winners of this year's exhibition. During this live event, you can ask questions about the evaluation process, works in the exhibition and more!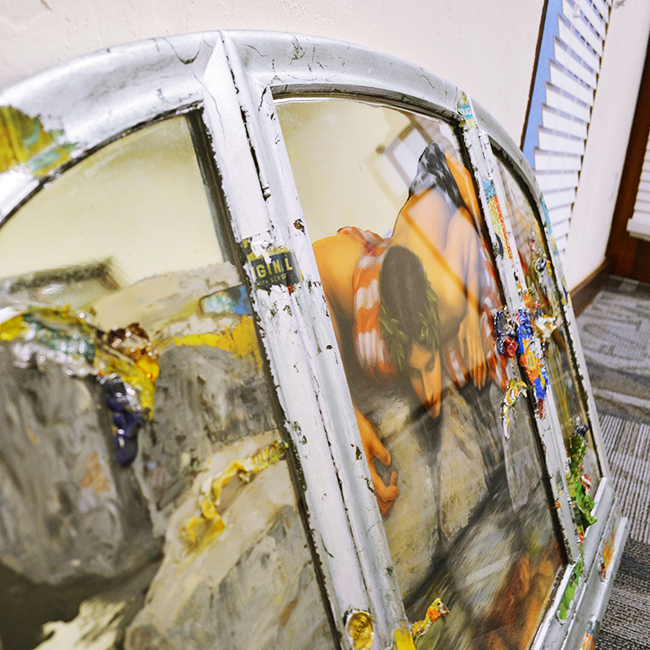 Virtual Content 
Artist Interview: Ontario Open Art Exhibition
May 23, 2021 
11 AM – 12 PM  
All winners of the Ontario Open Art Exhibition will be invited to participate in a live webinar where they will be interviewed by the Museum's curatorial team. Hear directly from the winners and ask them questions about their artwork and experience.  
Reservation required.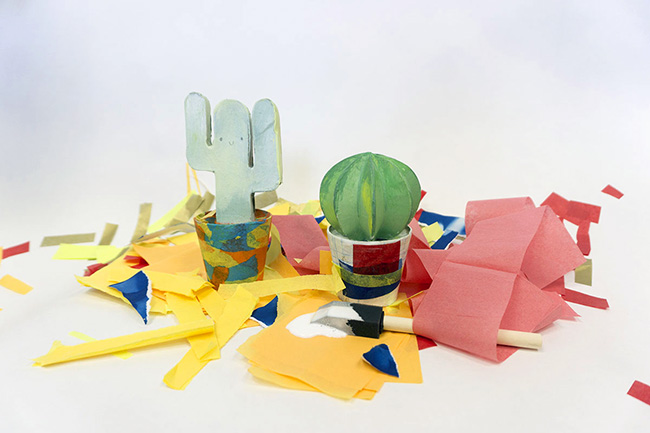 Virtual Content 
Cactus Craft Workshop

 
 April 9, 2021 
 6 PM – 7 PM  
 Celebrate the beginning of spring with our cactus craft! Learn techniques for decorating your own papier-mâché cactus with artist Jessica Cruz and museum staff during this virtual workshop. Materials will be provided while supplies last.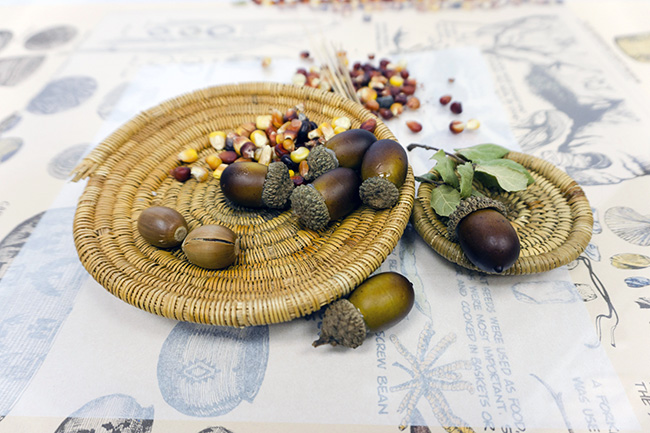 Virtual Content 
Lecture: Indigenous Foods

 
April 22, 2021 
6 PM – 7 PM 
Spend Earth Day learning more about what foods are indigenous to your parts of the Earth! Co-presented with the Malki Museum, come learn more about what crops and animals are indigenous to North America and how Native peoples originally utilized those foods in their cuisine and medicines.   
About the Malki Museum: The Malki Museum is the oldest non-profit museum founded by Native Americans on a California Indian reservation and provided the inspiration for several other Indian museums. It has a unique history and is committed to preserving the cultural traditions and history of the Cahuilla Indians and other California Indian tribes.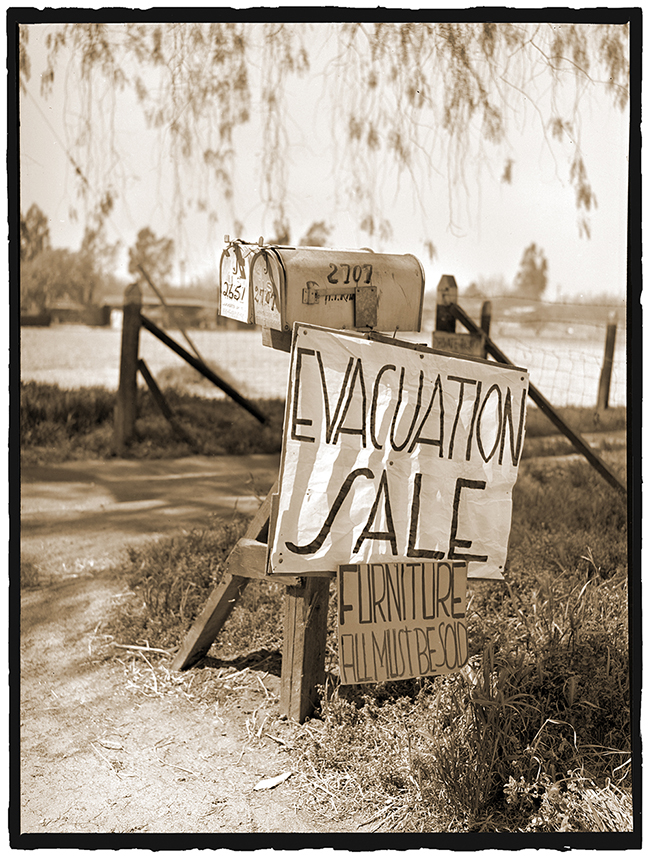 Virtual Content 
Exhibition Walkthrough for

 

Art of Survival: Enduring the Turmoil at Tule Lake
March 7, 2021 
10 AM  – 11 AM 
Join us on Facebook Live @CityofOntarioCLC for a walkthrough of the Art of Survival exhibition and learn more about Civil Rights Leader Fred Korematsu. Korematsu and other Japanese Americans were forced to live in incarceration camps during World War II. Museum staff will discuss the mass removal of Japanese Americans through the powerful photography of Hiroshi Watanabe. 
IMAGE CREDITS: Lee, Russell, Los Angeles, California. The evacuation of Japanese-Americans from West coast areas under United States Army war emergency order. Japanese try to sell their belongings. Form Security Administration/Office of War Information, (Library of Congress) 4/942. Reproduction Number: LC-USF34-072258-D – Courtesy of the Library of Congress.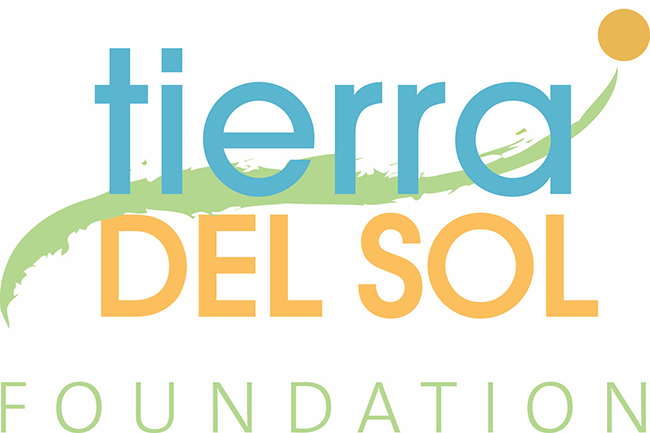 Virtual Content 
Celebrate Your Creativity Workshop
March 18, 2021 
6 PM – 7 PM 
Calling all artists to explore expressive methods of art making with us in our virtual Museum studio! Beginning to experienced artists are invited to experiment with art materials and techniques. Receive step-by-step guidance from artist-educators of the Tierra del Sol Studios! Art supply packets with basic materials and a list of optional items you may have at home will be available while supplies last.  
About Tierra del Sol: A non-profit organization founded in 1971, Tierra's mission is to empower people with disabilities to fulfill their potential and desire to become productive citizens who are accepted, included, and valued for the contributions they make to the economic, civic and cultural vitality of the community. They are actively working towards the day when people with any type of disability are fully recognized as an integral part of our community as neighbors, co-workers, and contributors.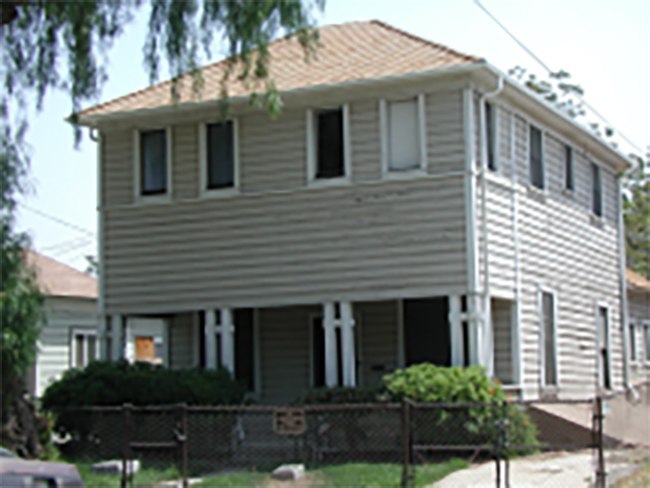 Virtual Content 
Lecture: The Harada House – A Story of Endurance and Preservation
March 27, 2021 
1 PM – 2 PM 
Join us for a presentation by Lisa Masengale, the Museum of Riverside's Curator of Historic Structures, to learn about the Harada family, their house and the ongoing effort to share this story of endurance and preservation.   
Located in one of the oldest neighborhoods in Riverside, CA, The Harada House embodies a critical historical chapter of Japanese American life and the quest for American citizenship and civil rights in the 20th century. The 1913 California Alien Land Law made immigrants ineligible for citizenship and thus prevents them from owning property. Japanese Immigrants Jukichi and Ken Harada purchased the house in 1915 under the names of their American-born children and a landmark court battle ensued.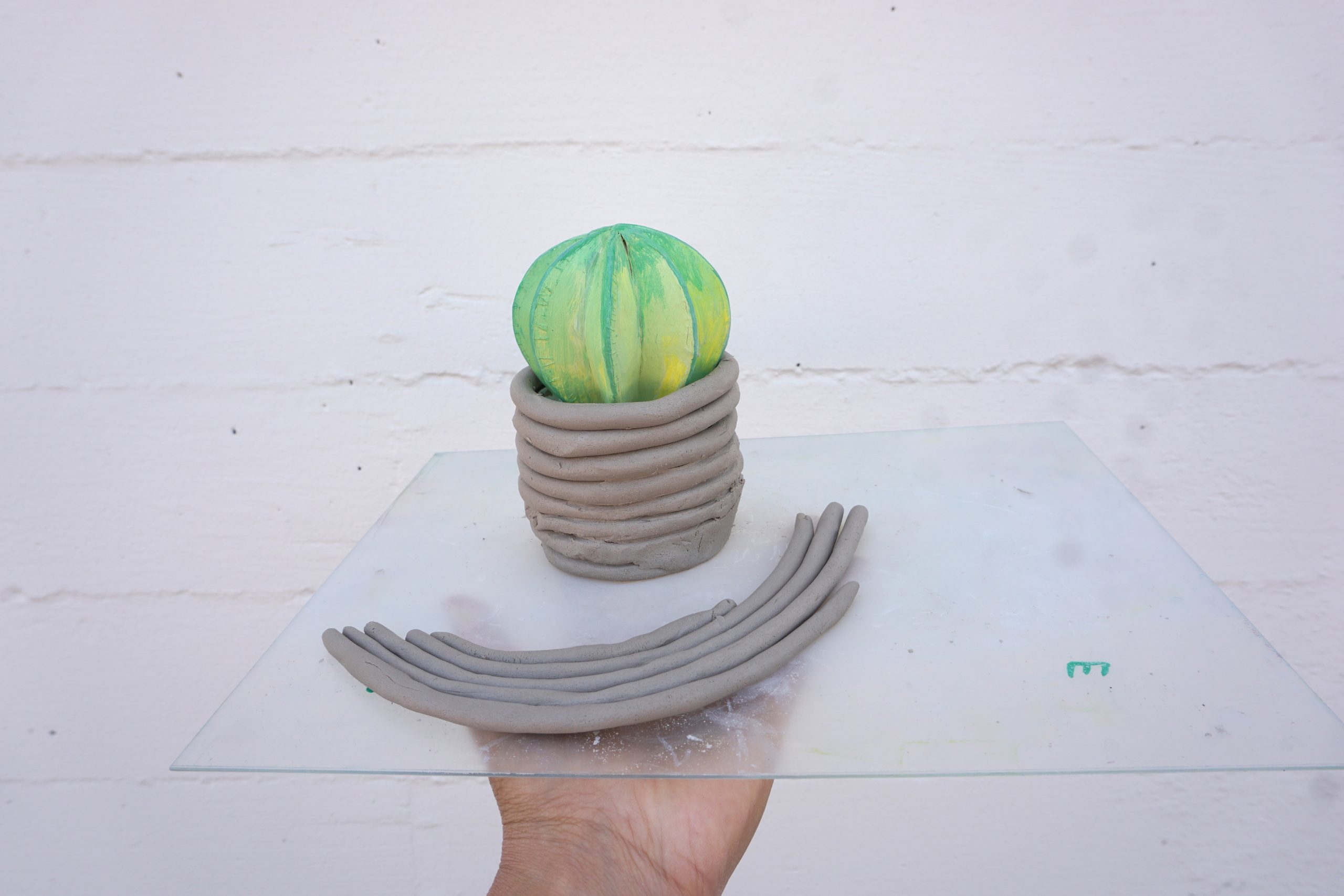 Virtual Content 
Clay Planter Workshop
February 11, 2021 
6 PM – 7 PM 
Have a succulent in need of a new pot? This is your chance to make a clay planter without a pottery wheel. Museum staff will demonstrate the pottery coil method.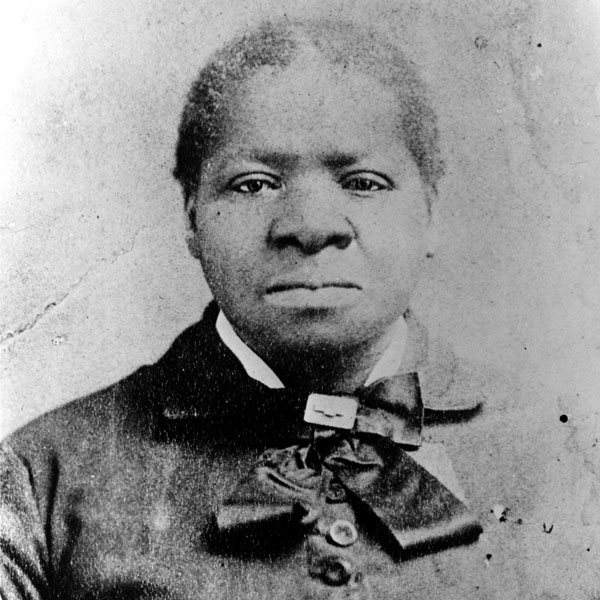 Virtual Content 
Lecture: Biddy Mason
February 20, 2021 
11 AM – 12 PM
Learn more about the life and legacy of Bridget "Biddy" Mason, who was born enslaved but won her freedom after being brought to San Bernardino. She became a landowner, doctor, founder of the first African American church, and philanthropist.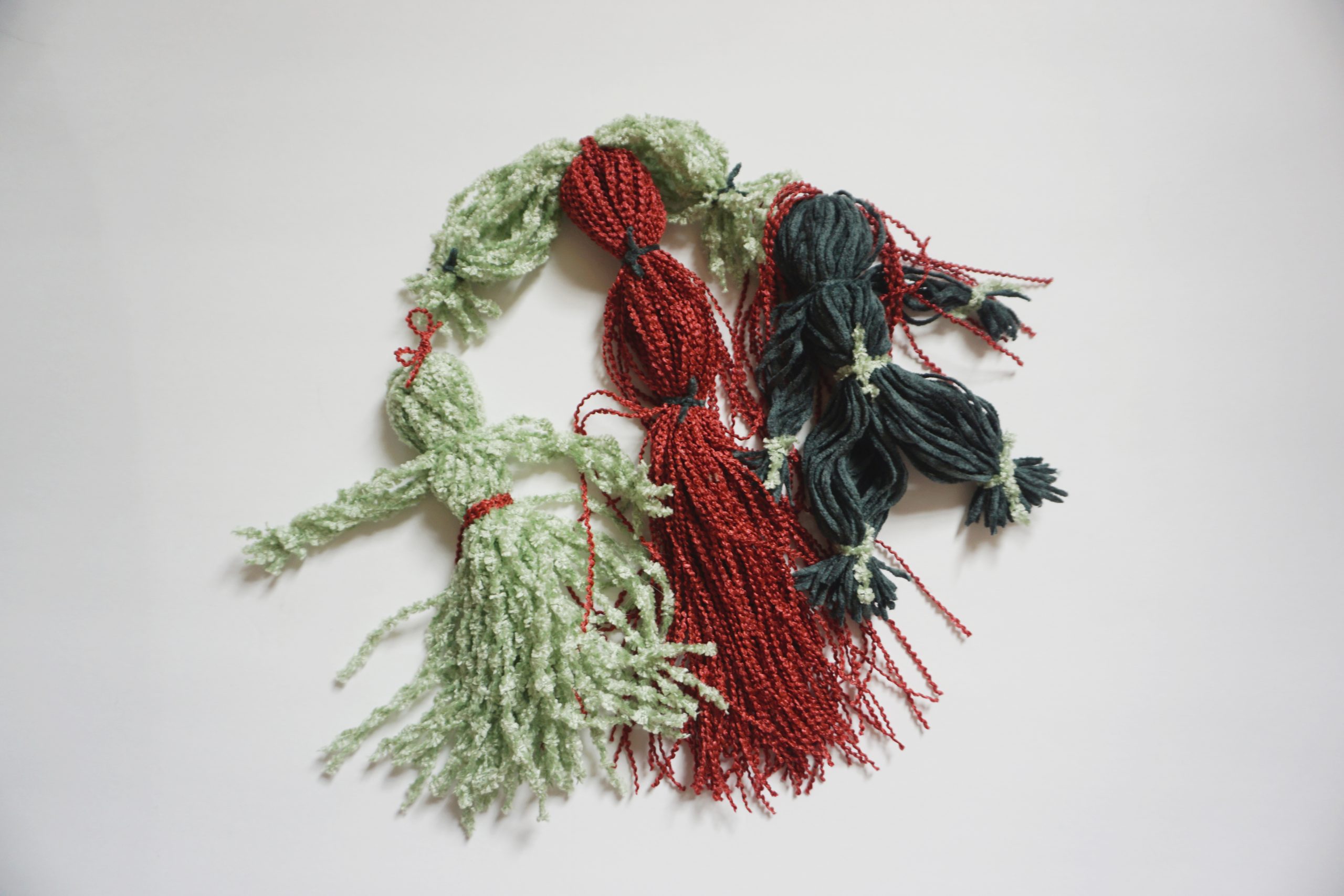 Virtual Content 
Crafting Yarn Friend
January 11, 2021 
4:00 PM – 4:45 PM
Children have been making yarn dolls for the past few centuries. Now you can learn how to make them too! Join museum staff on zoom to learn how to create your own friend out of yarn.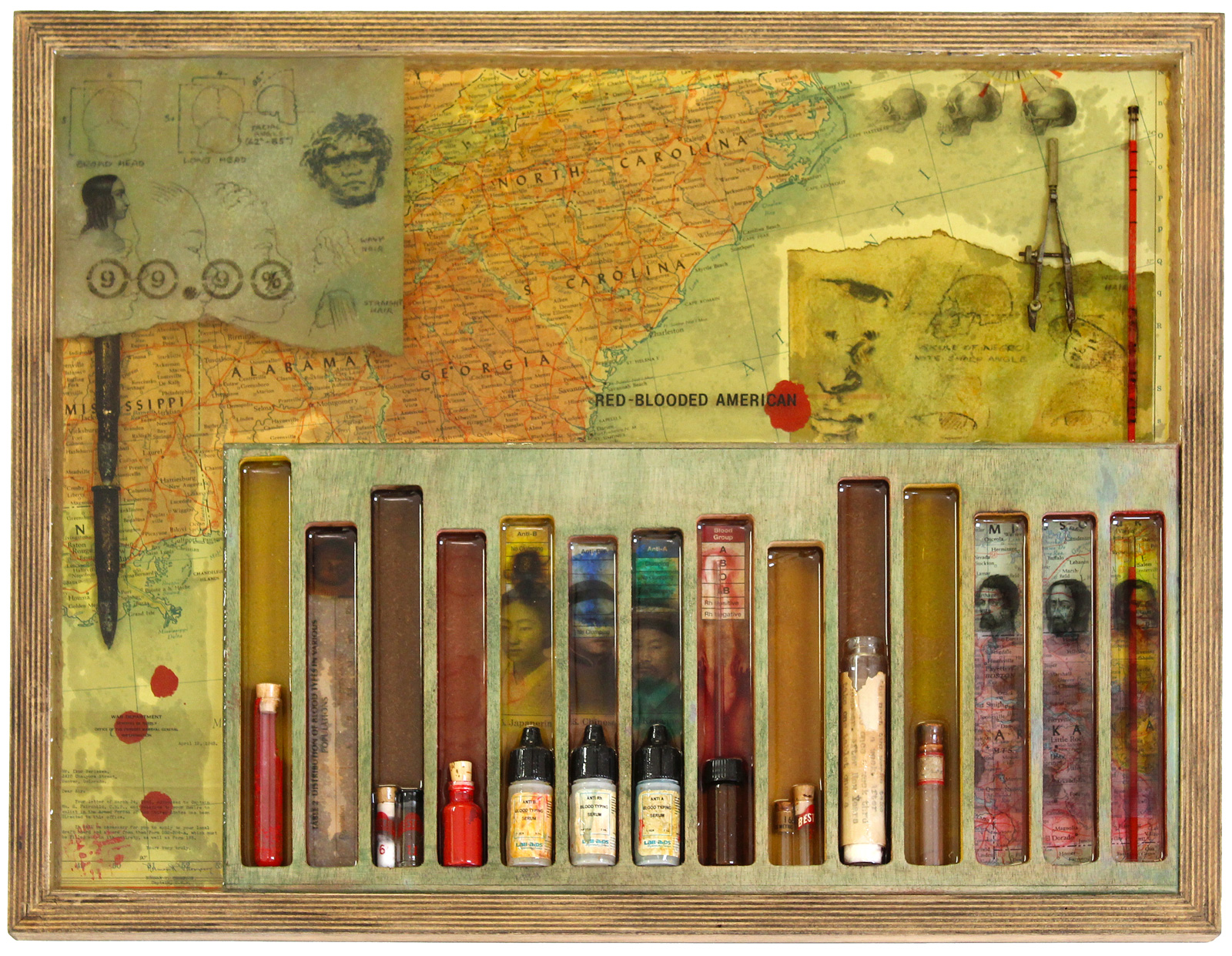 Virtual Content 
Exhibit Conversations: Reflections
January 21, 2021 
6:30 PM – 7:30 PM
Join the exhibition a curatorial team for a conversation focused on Women of Color in the arts.   
Photo credit: I Guess We're Not Your Type by Leah Knecht, 2020.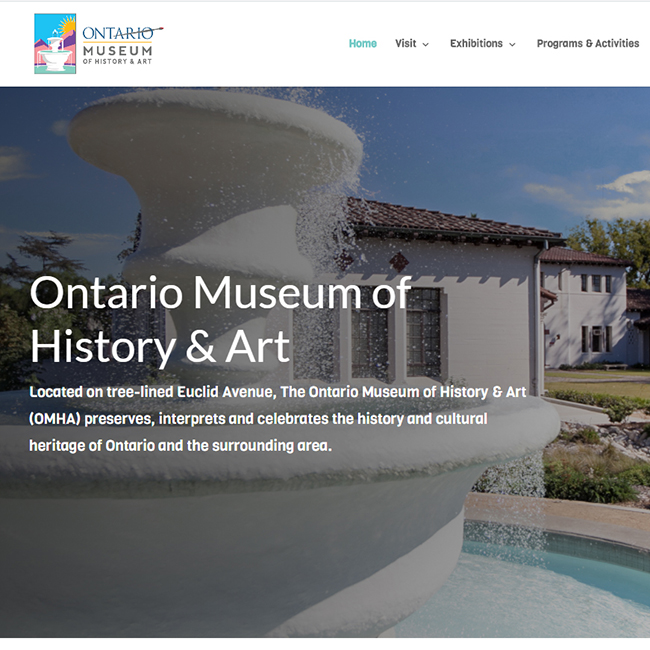 Virtual Content 
Welcome to OntarioMusuem.org 
December 3, 2020 
6 PM – 7 PM  
Docents, volunteers and museum family! Join our new Curator of Education for an exclusive virtual tour of our new website. Learn how to find videos of past, current and upcoming exhibits and how to sign up for future programming.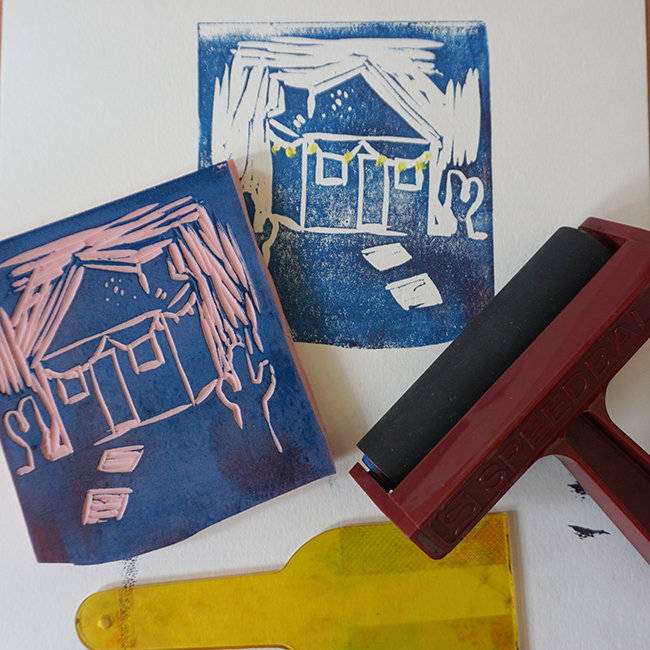 Virtual Content 
Printmaking Holiday Cards
December 10, 2020 
6:00 PM – 6:45 PM
Let your friends and family know how well you are doing this holiday season by sending them a beautiful hand-crafted card. Follow along on Zoom while our staff show how easy printmaking can be! While supplies last.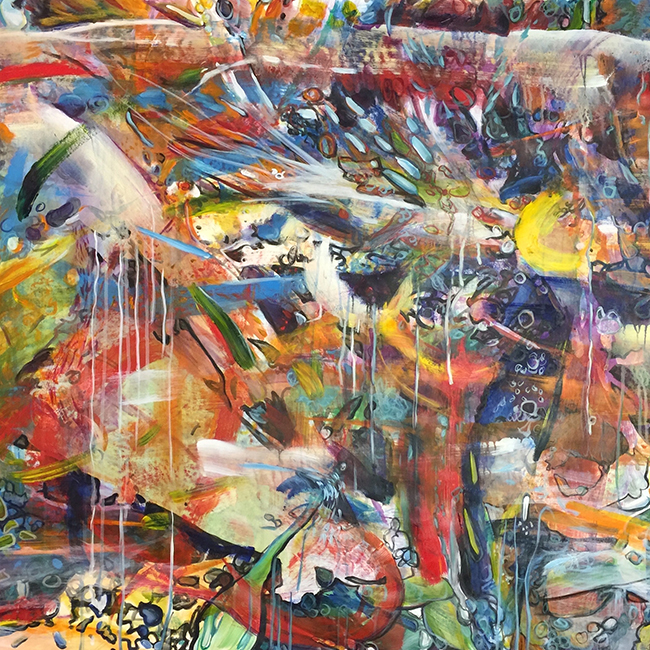 Virtual Content 
Exhibition Conversation with Artist Rebecca Hamm
December 17, 2020 
6:00 PM – 7:30 PM
Join the exhibition curatorial team on Zoom for a conversation with artist Rebecca Hamm on her new exhibition, Law of Nature.
Photo credit: Rebecca Hamm, The Burden of Flies, acrylic on paper, 2020.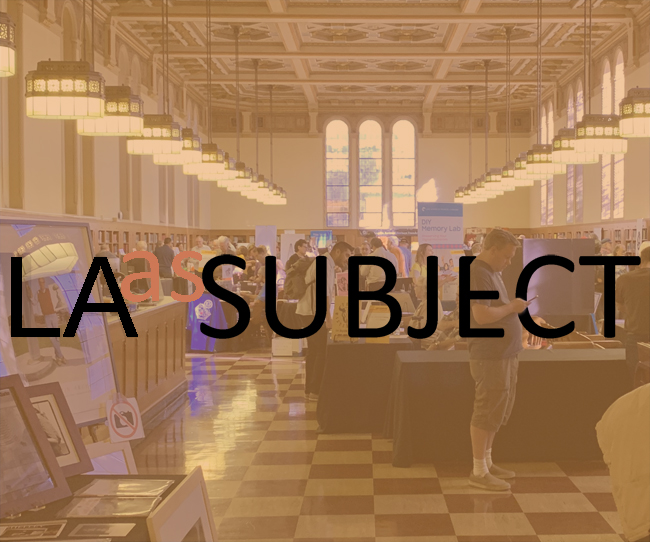 Virtual Content 
Archives Bazaar Virtual Exhibit hosted by LA as Subject
Saturday, October 17, 2020  
The Archives Bazaar's Virtual Exhibit premieres on Saturday, October 17 on the LA as Subject website. The theme of this year's virtual exhibit is the idea of "home" in the Greater Los Angeles area. An image from our collections is featured in the virtual exhibit.  Be the first to visit the online archive and learn more about local history!  
About the Archives Bazaar: LA as Subject is an alliance of archives, libraries, and collections dedicated to preserving the rich history of the Los Angeles region. Hosted by LA as Subject, the Archives Bazaar will be entirely virtual. The Archives Bazaar encapsulates the spirit of showcasing L.A. archives "All Day. All in one Place." through engaging programs, online exhibits, and virtual tours.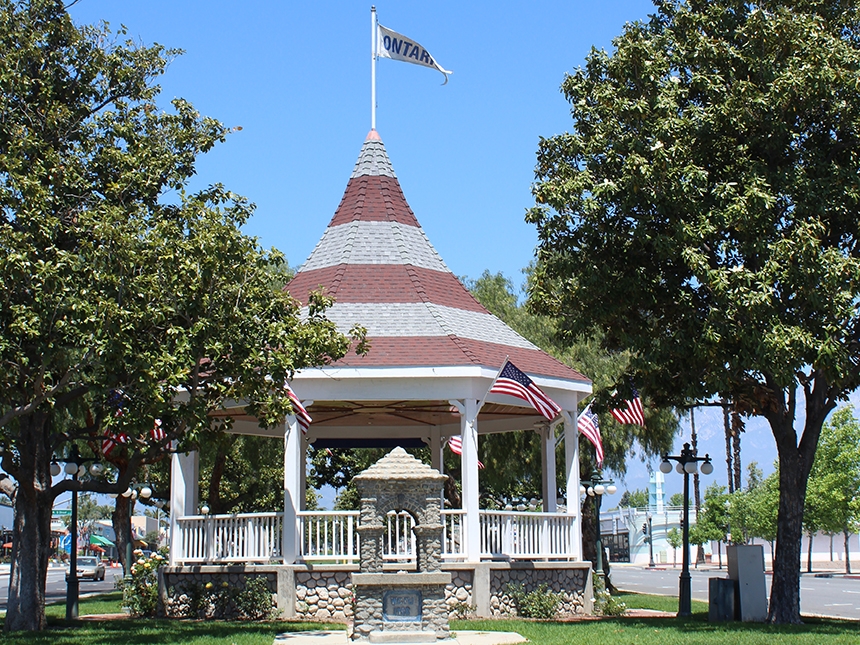 R. Jack Mercer Community Bandstand Día de los Muertos Community Altar
Friday, October 30 – Monday November 2, 2020
Euclid Avenue, between C and D streets Ontario, CA 91762
Honor loved ones who have passed with a community altar display. Please do not provide valuable items or family heirlooms. We highly encourage photographs or replaceable items. The altar will be displayed at the R. Jack Mercer Community Bandstand located at C Street and Euclid Avenue in Ontario.
Drop-off all offerings at the Armstrong Community Center 1265 S. Palmetto Avenue, Ontario, CA 91762. Items may be picked up after the event at the same location. Please do not bring items to the altar site.
Drop-off dates: Monday, October 19 – Tuesday, October 27 (No drop-off 10/24 or 10/25)
Pick-up dates: Tuesday, November 3 – Friday, November 6
For questions and guidelines, visit OntarioCa.gov/SpecialEvents or call the Armstrong Community Center at (909) 395-2020.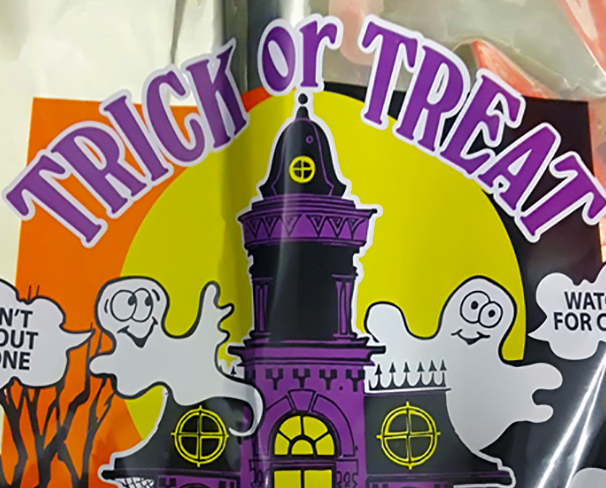 Monster Mash 'N Dash Drive-thru Trick-or-Treat
Friday, October 30, 2020
4 PM – 6 PM
Visit the Museum's Curbside Cauldron on Friday, October 30, between 4 PM – 6 PM. All children under the age of 17 will receive a trick-or-treat bag while supplies last! Decorate your vehicle or come in costume and you will be given an extra spooky prize! For more information, call (909) 395-2020 or visit OntarioCA.gov/SpecialEvents.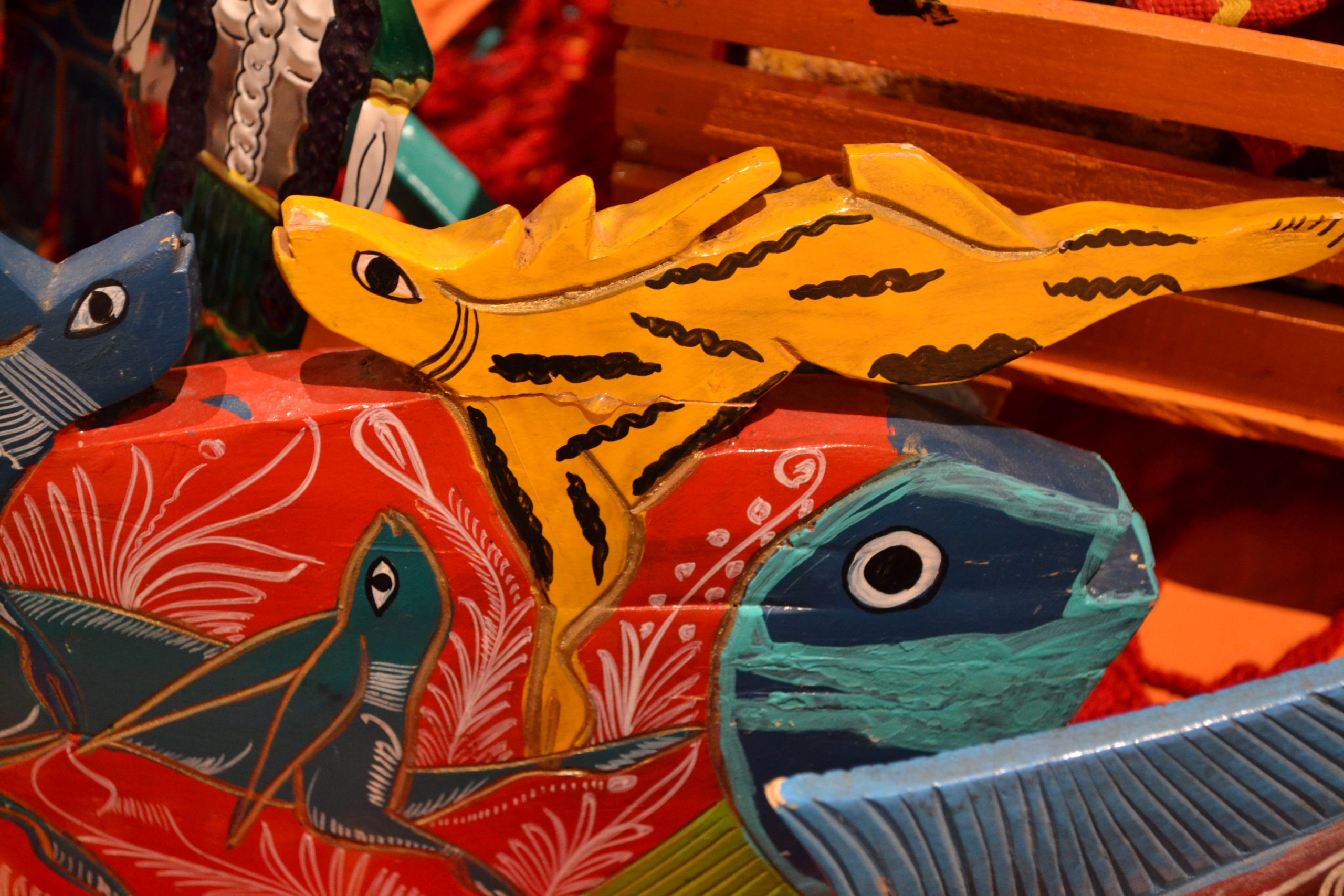 Virtual Content 
Día de los Muertos: Family Discovery Day
Sunday, November 1, 2020
1:00 PM – 2:30 PM
Gather your family around the computer to celebrate this year's Family Discovery Day! Join museum staff as we bring you Día de los Muertos themed craft ideas, a live walkthrough of our Dia de los Muertos: Journey of the Butterflies exhibit, curatorial interviews about creating the museum's ofrenda commemorating lost pets, and MORE through Zoom.  For more information, call (909) 395-2510.