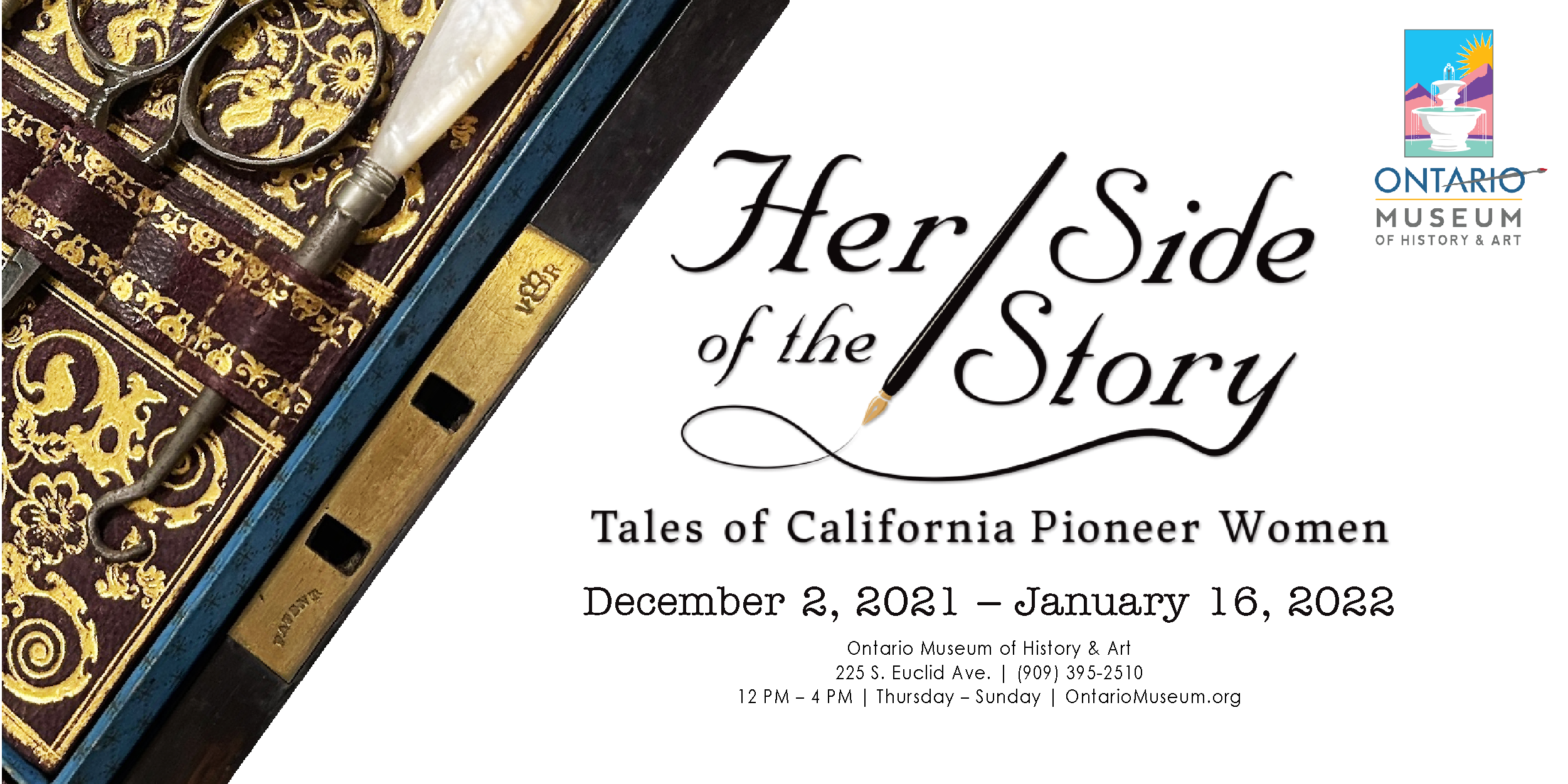 Her Side of the Story: Tales of California Pioneer Women
December 2, 2021 – January 16, 2022
In 1900, The Association of Pioneer Women of California formed and collected the reminiscences of women who arrived in California before 1854 in a single ledger. This incredible document, filled with over 800 handwritten stories of California pioneer women and in the collection of The Society of California Pioneers, is the basis for this exhibition. Together, the ledger and exhibition create a more complete and balanced understanding of our shared history, by highlighting the voices of women who traveled to California.
The ledger, however, does not represent all women. As such, an important section of the exhibition is comprised of forty diverse portraits of unidentified women. These women represent the thousands of pioneers whose stories were never recorded; each one had a story to tell which is lost to time.

Discover why it has been called both a "Model Colony" and the "Gem of the Foothills."
This exhibit explores the unique history of Ontario—its founding, transitions, people and organizations. Explore Ontario from its roots beginning with the Native Peoples and Californio Rancheros to its founding by the Chaffey brothers.  
The book, Ontario: The Gem of the Foothills by Michael L. Rounds, traces Ontario history from the Native American era to the present day. Many historic images from the museum's collections are published here for the first time. This interpretive history about our community is for sale in the Museum store.