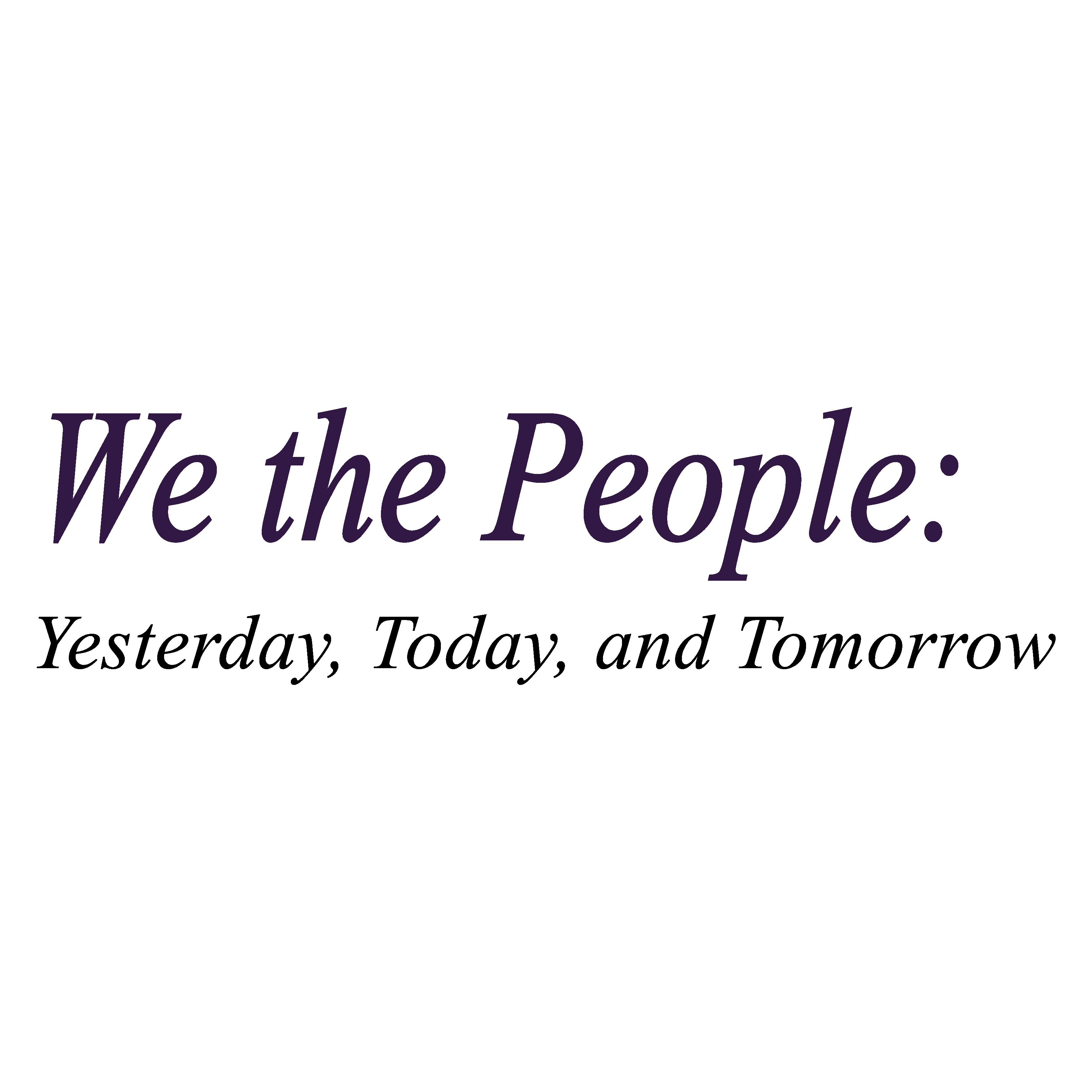 We the People: Yesterday, Today, and Tomorrow
 

February 02, 2023 – April 16, 2023
Community Reception Date: February 18, 2023 | 6 PM – 9 PM 
Artist Discussion Date: March 4, 2023 | 2 PM – 4 PM 
The Ontario Museum of History & Art and guest curators Riea Owens and Dr. Patricia Jessup-Woodlin present, We the People: Yesterday, Today and Tomorrow. This juried exhibition delves into the significance of the Preamble and unpacks the nuances of the phrase "We the People," its imperfections, complexities, and present-day interpretations. 
Participating Artists: 
Allyson Allen, Bill Anderson, A.S. Ashley, Natalie Rios, Christen Austin, Donna Bates, Jean Brantley, Gloria Cassidy, A.G. Castaneda, John Chang, Mary Chen-Elias, Mary Cheung, Rosy Cortez, Liz Covington, Jessica Cruz, Rick Cummings, Deserai Davis, Otha "Vakseen" Davis III, Mellyssa Diggs, Vivian Dominguez-Mencia, Pam Douglas, George Evans, Karen Fiorito, Kathi Fox, Stefanie Girard, Stephanie Godoy, Sophia Green, T. Faye Griffin, Beihua Guo, Diana Elizabeth Hernandez, Jessus Hernandez, Linda Kaye, Won Sil Kim, Leah Knecht, Chad Le Fever, Eileen Oda Leaf, Rose Loya, Julian Lucas, Cindy Macias, Victoria Naser-Saravia, Riea Owens, Ann Phong, Mike Pitzer, Theresa Polley-Shellcroft, Hannah Raykhenberg, Humberto Reynoso, Phillip Risby, Bart Ross, LP Ækili, Shira Seny, Amy Smith, S.A. Smith, Linda Ternoir, Sharon Terry, Lisa Tomczeszyn, Maryam Crogman, Kat Trevino, Ricardo Tomasz, Jerry Weems, Christopher J. Wesley, Dr. Patricia Jessup-Woodlin.  
Click on the images below to expand.

This exhibit explores the unique history of Ontario—it's founding, transitions, people and organizations. Explore Ontario from its roots beginning with the Native Peoples and Californio Rancheros to its founding by George Chaffey. Discover why it has been called both a "Model Colony" and the "Gem of the Foothills." The book, Ontario The Gem of the Foothills by Michael L. Rounds, traces Ontario history from the Native American era to the present day. Many historic images from the museum's collections are published here for the first time. This interpretive history about our community is for sale in the museum store.