The Ontario Museum of History & Art and Museum Associates presents the 10th Biennial Ontario Invitational Art Exhibit, a collection of contemporary artworks by local and regional artists. This exhibit features artwork from the eight 2019 Ontario Open Art Exhibit award winning and recognition artists. The artists were selected by juror Jennifer Frias former Director of Education and Academic programs at UCR ARTS. 
Based on their artwork, these individuals were selected from a pool of seventy artists to show a body of work. To date Fifty artists have been awarded the opportunity to show their work in this popular museum exhibit. The 2019 Ontario Invitational artists are first, second and third place winners: Mario Chivichon, Keith Klingonsmith, and Yunn-Ru Martin; as well as Honorable Mention artists: Janet Lea Castro, Viola Gallardo, Susan Mach, Jerry Weems and City Council Liaison Winner Chick Curtis.  
Each artist brings a unique array of artwork in different variety of media including oil painting, mixed media, pencil, acrylic, and ceramic to the exhibition. Janet Lea Castro is a photo realist artist, whose paintings and drawings show a commitment to detail. Mario Chivichon creates ceramic pieces that connects with the view and stimulates the mind. Chick Curtis' oil painted street scenes capture a moment in time and transport the viewer. Viola Gallardo creates art that is influence by Spanish and Native American cultures. Keith Klingonsmith creates paintings that will stimulate the viewers imagination and curiosity. Susan Mach's ceramics have an organic feel to them and captivates the viewer. Yunn-Ru Martin's painting interweaves poems and Buddhist sutras written in Chinse calligraphy with abstract images. Jerry Weems' oil paintings portray the world around him, telling stories that have impacted his life. This year's artists hale from Ontario, Montclair, Upland, Riverside, Alta Loma and Covina. Each artist presents works of art that will captivate and inspire museum visitors.  
Gallery Images
Detailed Images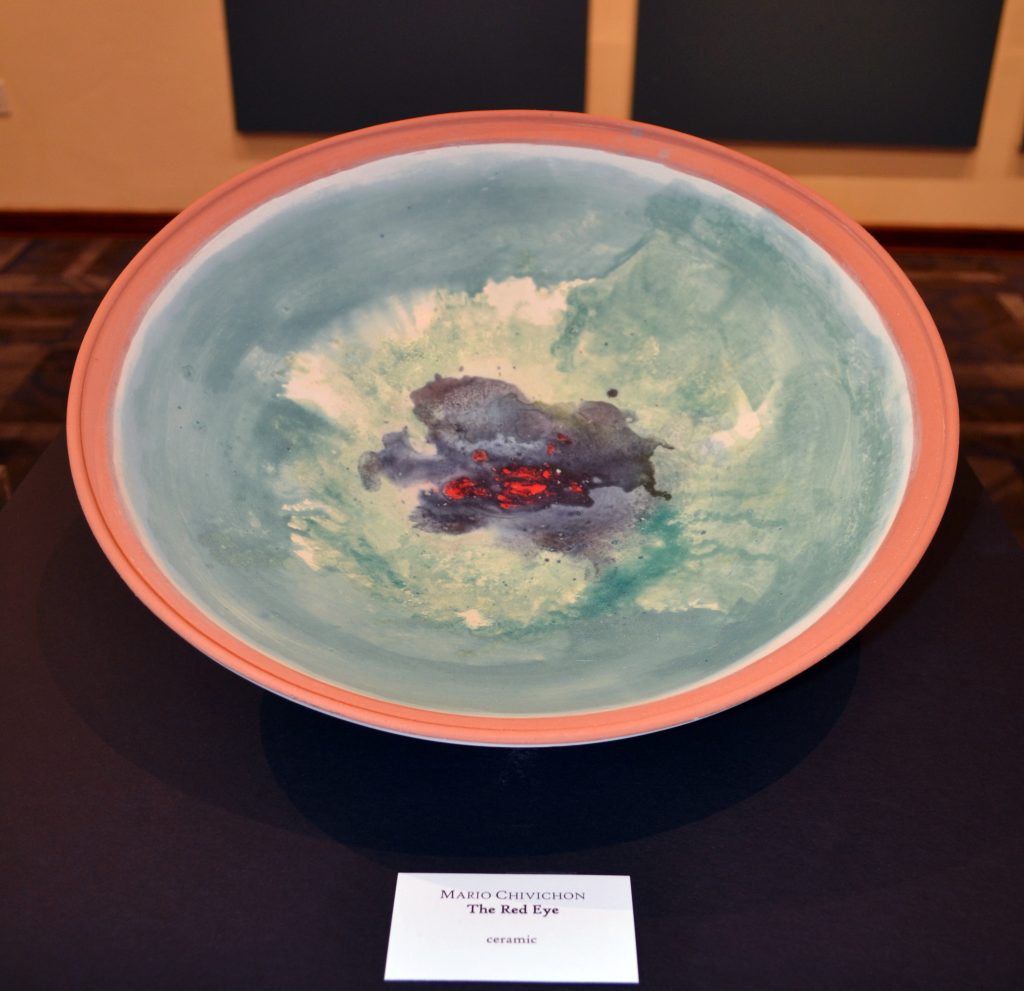 Videos