A model of Sam Maloof's residence and woodshop which in 1990 was deemed eligible for the National Registrar of Historic Places.
January 23, 2020 – March 29, 2020  
Shaping Wood, Shaping Artists: Sam Maloof was organized and presented by the Ontario Museum of History & Art (OMHA), Chaffey Community Museum of Art and the Sam and Alfreda Maloof Foundation for the Arts and Crafts. 
 Sam Maloof was a craftsman, mentor and champion for the arts and crafts and as such his legacy reached and touched many lives. Born and raised in Chino and Ontario, he garnered international recognition, but he stayed in the Inland Empire to make is home, perfect his craft, and support other regional artists. To understand him and his practice one must understand his deep connections to the place he called home. 
Featured in the OMHA were over fifteen pieces of furniture made by Sam Maloof from lenders throughout the surrounding area. People who owned Maloof's work often formed a direct connection with the artist. The chess table featured in the exhibition is an expression of the deep friendship between Millard Sheets and Maloof, and the only example of rosewood furniture was made for a dear friend and neighbor of the artist, John Hockings.  
Collectively this exhibition commemorated the life and craft of Sam Maloof.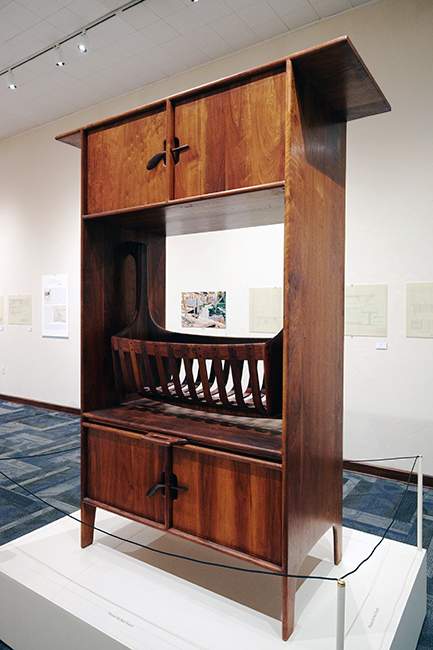 Click on the tab below to print out your own mini coloring book!